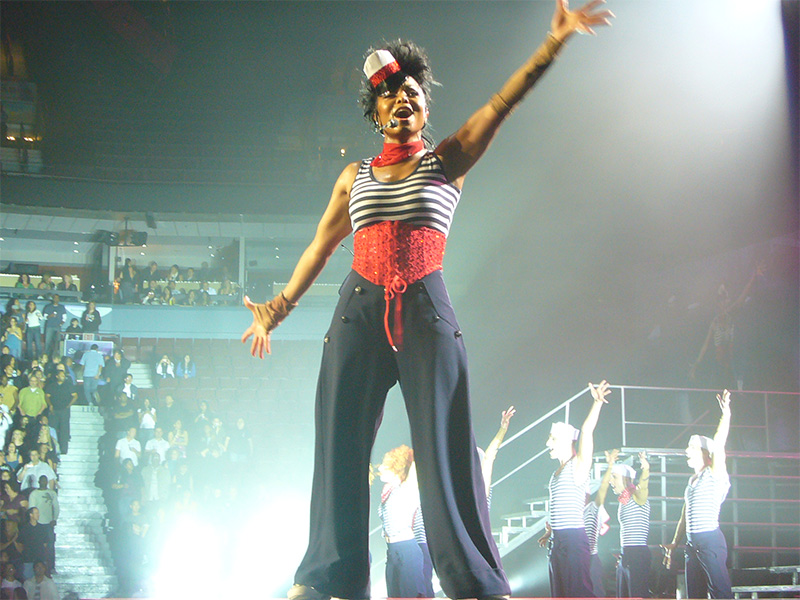 Singer, Janet Jackson, 50, has given birth to a boy, Eissa Al Mana.
It was announced via a statement that the famous musician and her Qatari businessman husband, Wissam Al Mana, were "thrilled" to welcome their first child together, who is named Eissa Al Mana.
"Janet had a stress-free healthy delivery and is resting comfortably," the publicist added.
There had been a lot of speculation about her pregnancy, when she postponed her Unbreakable tour last year. At the time, she had posted a video on Twitter which she told fans that she was postponing the tour because "there's been a sudden change".
A message from Janet…https://t.co/KrzYZ4eyvD

— Janet Jackson (@JanetJackson) April 6, 2016
"I thought it was important that you be the first to know," she continued, adding: "Please, if you can try and understand that it's important that I do this now."
She said she wanted to focus on planning a family with her husband, whom she wed in 2012.
Weeks before, Jackson had often been spotted in London where she is said to have spent most of her time with her husband during her pregnancy, shopping for baby items.
Photo credit: wm/Andy Liang