Fashion Legend Karl Lagerfeld Dies Aged 85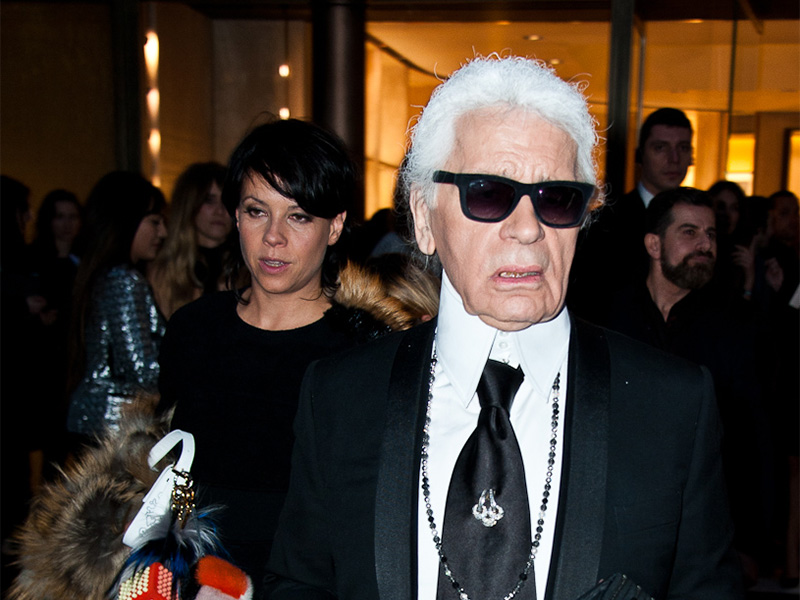 Karl Otto Lagerfeld, the famous German creative director, artist, and photographer has died aged 85.
The German born director had been battling pancreatic cancer and following health complications in January 2019, is reported to have died after being rushed to the American Hospital of Paris in the Parisian suburb of Neuilly Sur Seine on February 18th.
Over the past few months the Chanel director had looked more and more frail. In January he missed the Chanel haute couture show in Paris, which fueled speculation about his health.
A post made from Karl Lagerfeld's official Instagram account regarding his recent passing mentioned the extraordinary legacy he would leave behind as one of this generation's greatest designers and how much he will be missed. The post also explained his huge influence in the design industry during the 21st century, driven by his iconic style and amazing level of creativity.
Lagerfeld's only long term relationship, which dated from the early 1970s till 1989 was with socialite Jacques de Bascher (1951 – 1989). Bascher died from AIDs in 1989.
Many tributes from big names in the celebrity world have inevitably begun to flood in.
Victoria Beckham, former spice girl, now designer said, "So incredibly sad to hear this. Karl was a genius and always so kind and generous to me both personally and professionally. RIP".
Stella McCartney, the famous designer, paid her tributes with a long and heart felt message which she ended by saying "You will be very missed… And always loved X".
Karl, who was son to a Swedish father and German mother left for Paris, France in his early 20s. His relationship with Chanel dates back to 1983.
Lagerfeld was famously known for his devotion to his cat 'Choupette', who is said to have inspired many of Karl's famous designs. In April 2018, when speaking with Numero magazine, Karl mentioned he would like to be buried with Choupette.
The fashion legend also shone as a talented photographer and craftsman who was known to draw his own designs by hand, an extremely rare trait in the fashion world.
In 2001, he lost 42kg (93lbs) in just 13 months. The diet was created by Dr. Jean-Claude Houdret whom turned it into a book titled The Karl Lagerfeld Diet.
Lagerfeld had his fair share of controversies. In 2012, when talking about the singer Adele he said although she has a divine voice and beautiful face, she is "a little too fat''.
But it didn't end with comments about individuals. Some of his most controversial comments were brought to light in the 2013 book 'The World According to Karl'. Once such comment, aimed at the entire country of Russia read, "If I was a woman in Russia I would be lesbian, as the men are very ugly". However, in a rare turn of fates he apologized to actress Meryl Streep after he suggested that she declined wearing a dress designed by Lagerfeld himself at the Oscars awards ceremony. Instead she is thought to have worn another designer's dress because she was paid to wear it.
Photo credit: Christopher William Adach/wikimedia