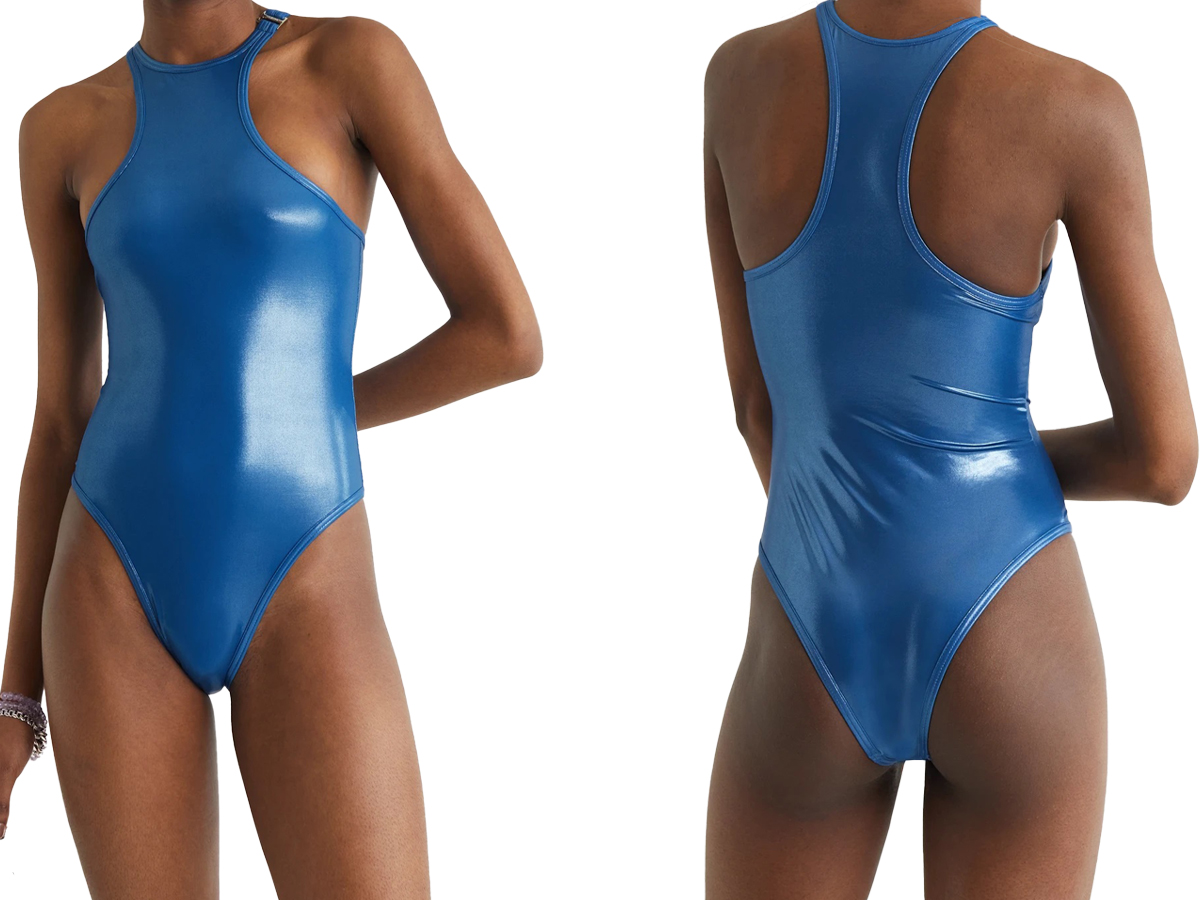 Photo credit: Net-A-Porter/The Attico
Swimsuit season is almost here. The year 2021 sees the return of beautiful classic one-piece swimsuits, and like you, we can't wait to go swimming. But Italian influencers, Gilda Ambrosio and Giorgia Tordini who founded The Attico brand decided to take the classic one-piece swimsuit a few steps further when they added a glistening finish to it, and an athletic silhouette that makes the swimsuit align with the highly coveted athleisure trend.
The hue of the stunning one-piece known as the 'Metallic swimsuit' is undoubtedly inspired by the beauty of the ocean waters, while the silhouette intentionally draws curves on your frame with racer-back lines. If you want to look trendy and stand out on the beach, this is the swimsuit for you.