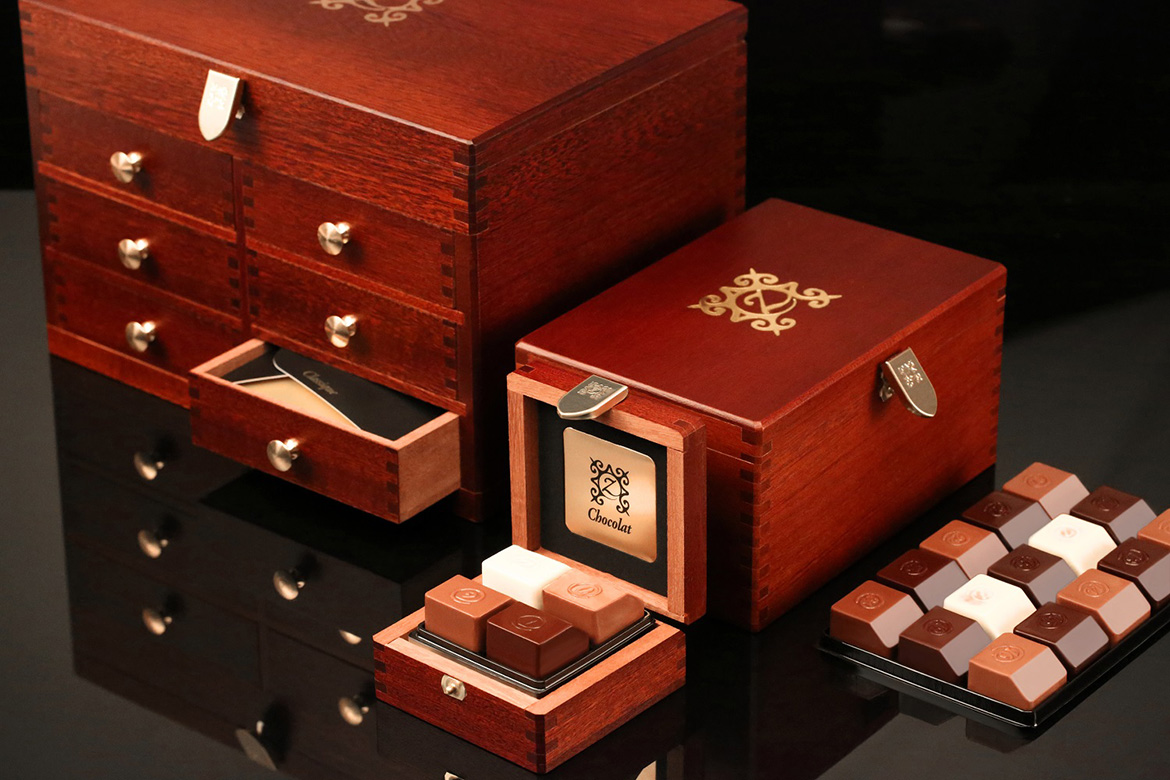 In our view, chocolates are not just for special occasions or festivities, but they certainly make them even more special. If you're looking for a chocolate that's above the rest, zChocolat may just be what you're looking for.
This opulent collection of handcrafted mahogany gift boxes is meticulously crafted in the Jura region of France by a vanishing breed of woodworkers. It embodies the excellence and eminence of French savoir-faire. These exquisite materials, immaculately finished with a unique serial number carved into their base, have silky grain and deep reddish hues, making them a memorable impression and a treasured keepsake.
The sophisticated presentation boxes alone are enough to create excitement. An embroidered bag with a pocket allows you to add a personal message to the chocolates. Although the bag isn't strictly necessary, it helps protect zChocolat's trademark wooden box inside as well as providing a bit of drama.
When you're done indulging in zChocolat's delicious chocolates, the box can be recycled – you can use them to hold your keepsakes and much more.
We think zChocolat's spectacular chocolates make great gifts for almost any occasion, whether personal or corporate. Believe us when we say there is nothing negative about these spectacular chocolates.
Shop the luxurious mahogany chocolate gift boxes here.
Pros
Presentation
Taste
Ingredients
Texture
CSL Staff