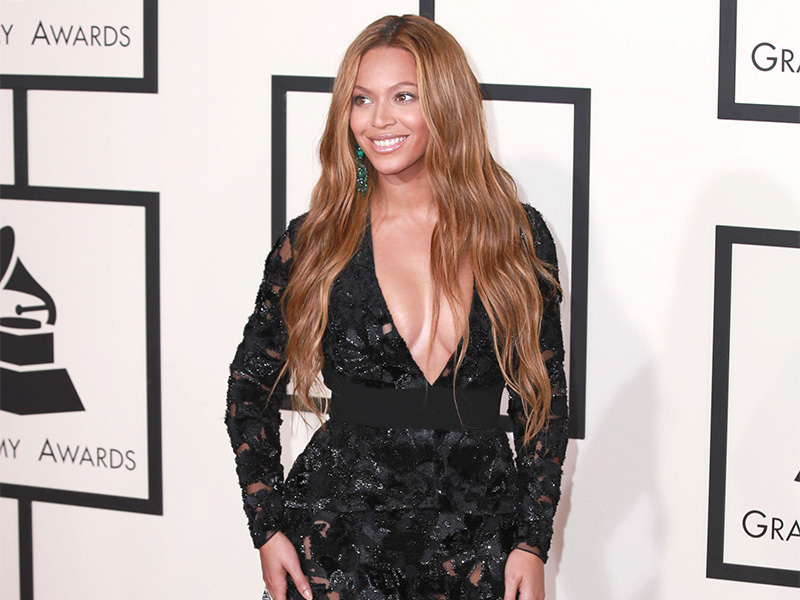 The recording academy gave musicians and music lovers something to be excited about when they announced the nominees for the 2017 Grammy awards on Tuesday morning.
Leading the group of nominees is Beyonce, with 9 nominations. It comes as no surprise as Bey has been having a great year with her critically and commercially acclaimed album and music film, 'Lemonade'.
Receiving nine nods, Beyonce appears to be at the top of her career when some people thought that she might be slowing down. She has once again proven that she is not going down any time soon and her undying determination seems to be paying back handsomely.
The talented hitmaker continues to reign as one of the most nominated female artist in the Grammy awards with 62 nominations and 20 awards. Surprisingly, if at all things go well for Beyonce and she wins 8 out of all the 9 nominations, she stands to break the record set by Alison Krauss who has won 28 Grammy awards. This could see her become the new record holder of the highest number of Grammy awards in the female category.
Best New Artist category has nominations awarded to Kelsea Ballerini, The Chain Smokers, Chance the Rapper, Marren Morris and Anderson .Paak.
Amidst the nominations were several disappointments. Many expected nominations were ignored for chartbusters like Drake's 'One Dance' which spent 10 weeks at the top, Kaytanada's '99.9%' in the 'Electronic' category and more.
David Bowie's final album 'Blackstar', which was expected by many to be one of his best was absent for Photo Album of the Year. Kanye West's 'Life of Pablo' also didn't get a nod, so did Solange's 'A Seat at the Table' which was believed to be on the list but could have been sidelined because it was a recent release.
As the most nominated female artist in the history of Grammy awards, Beyonce's lead in the 2017 nominations is certainly not a shock to most of us given the fact that her music career has been on the rise. However, while the nominations place her at a better position to win, what remains unknown is whether she will actually live up to the expectations and break the record.
The Grammy Awards are the gold standard for music awards across the world. This year's is slated to be held on the 12th of February 2017.
Photo: Bigstock Photos