There is no doubt we all agree that whatever the outfit, a beautiful bow has the power to provide instant glam. Bows can also, effortlessly make a woman look lady-like and polished and no one in New York makes them like Greek born designer, Christos Dovas.
The New York based designer who has dressed Hollywood actresses such as Sofia Milos, Vanessa Modely and many more is a well loved favorite in the New York social circle. Drawing inspiration from the Victorians, Pre-Raphaelites and 1930s and 1940s couture, if Christos Dovas were to have a muse, it would be Katharine Hepburn and Lady Gaga – reflecting his ability to create both minimal and exaggerated couture.
His bold approach to designing couture evening gowns and wedding gowns that are finished with bows, flowers, and every luxury fabric is truly unique. He is also known for combining old world craftsmanship with modern innovation.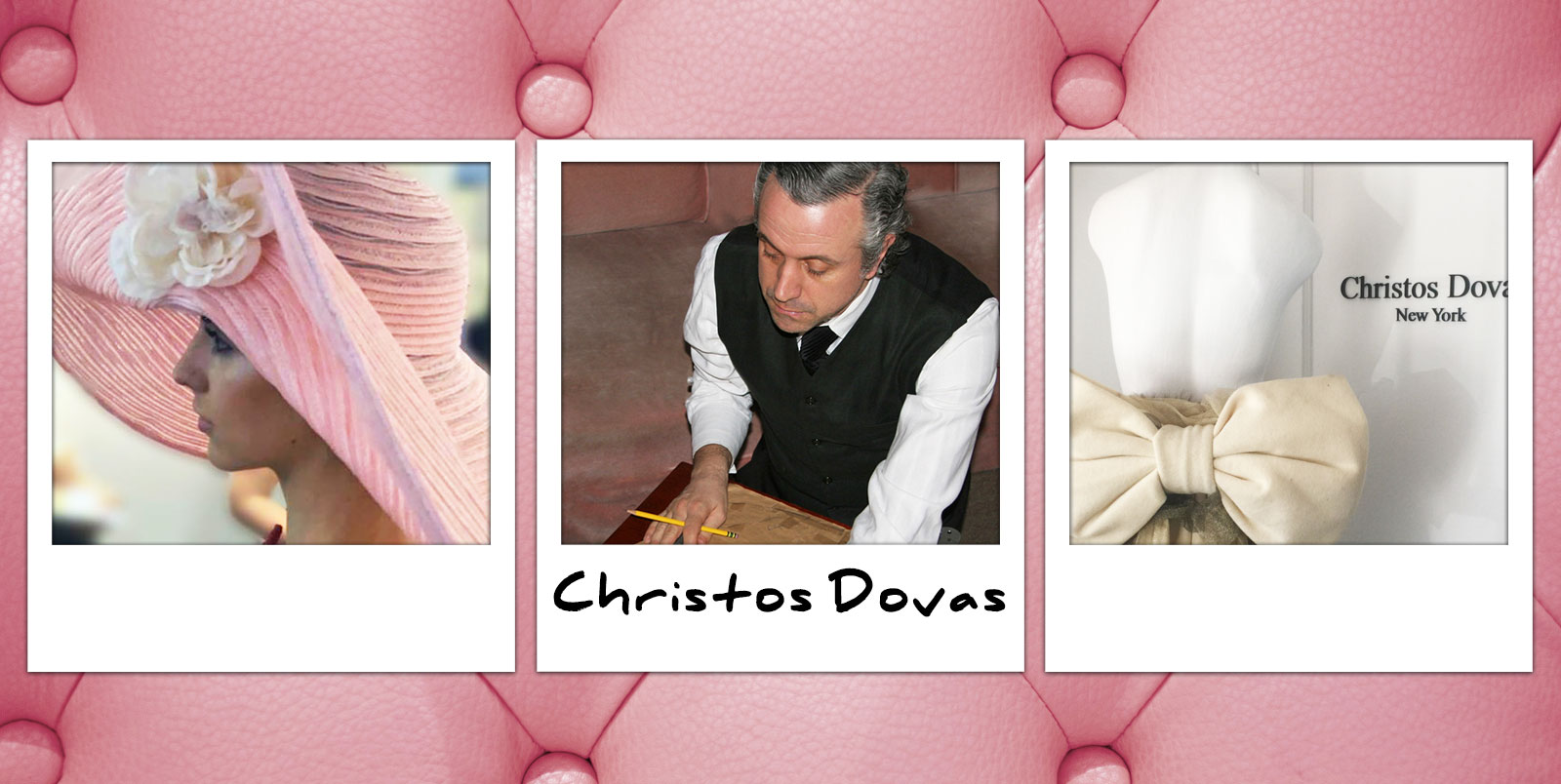 Our favorite this season are the designer's lace gowns and stylish accessory, the oversized hand-tied bows made from silks and cashmere. In fact, to us, the bows are always in season and give life to almost any outfit, from an evening gown to a pair of a pair of stylish evening leggings.
Bows are all about playing around with masculine and feminine details. The giant bow does not only provide a hint of femininity, it also adds unexpected sophistication to an accessory that is otherwise known as a bow-tie for men. They can also be very slimming when worn around the waist.
Christos Dovas' work include luxury fashion accessories such as handbags, boleros, belts and shoes.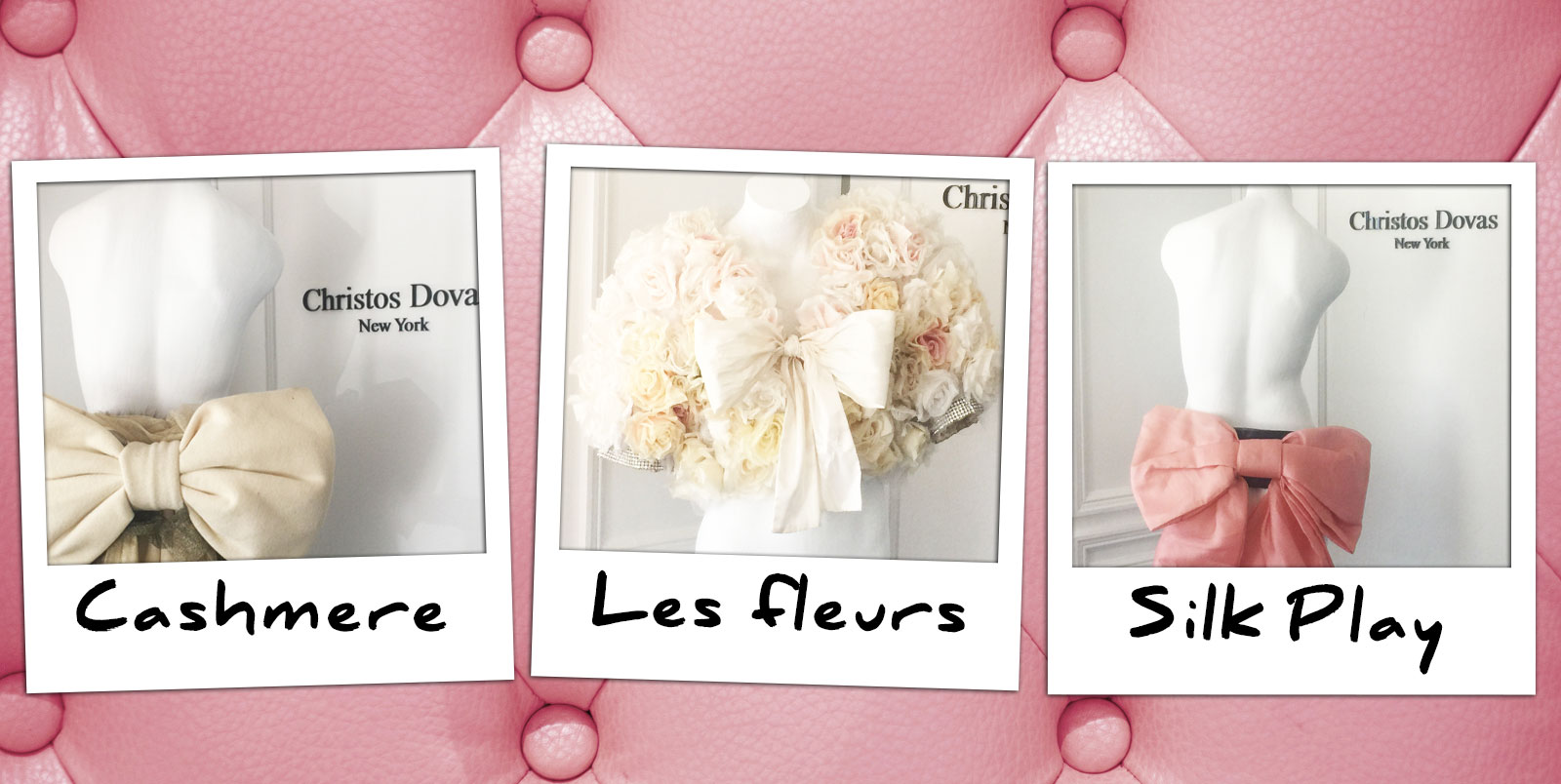 Last Tuesday, we watched the talented designer cut pieces fabric and hand stitched them, piece by piece on one of his statuesque models. Before we could blink, he had created a stunning couture evening gown on a model who probably came to work in plain jeans and a t-shirt. It was all in a video of course, we wouldn't want to be distraction for the designer who kept a straight face the whole time as he focused on his couture. For a moment we were transported to 1858, with flashes of English couturier, Charles Frederick catering to the upper-class woman in a vintage boutique. You could just tell that couture has long been in Christos Dovas' DNA.
Bows are undeniably a coquettish trimming which played a starring role on whatever they are thrown on. They have enjoyed periods of prominence since the 12th century. By the 1700s they'd evolved into flourishing embellishments, and from the looks of it, they will continue to do so.
Only a few months ago the Park Avenue based designer launched another boutique in Main Street, Roslyn, New York with a glitzy party. He showcased his bespoke collection alongside couture accessories, some of which can be purchased from his online store.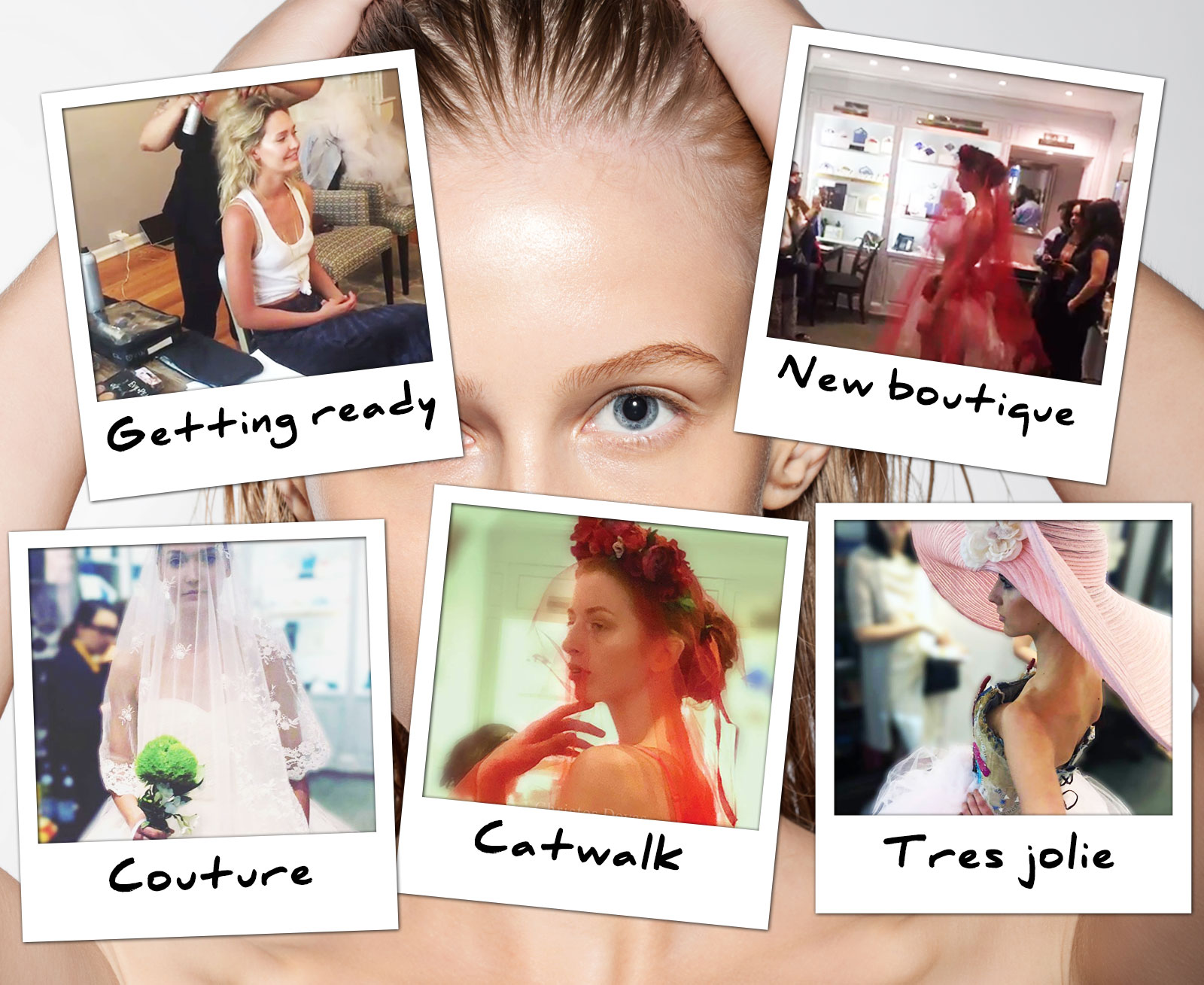 The new Christos Dovas New York store will surely win a frenzied following as its Park Avenue counterpart. And while demand is growing for the designer's bespoke gown services, his couture bows are also proving a hit since they were introduced during the New York fashion week earlier this year.
Related:
Interview With Wedding Gown Designer Christos Dovas New York