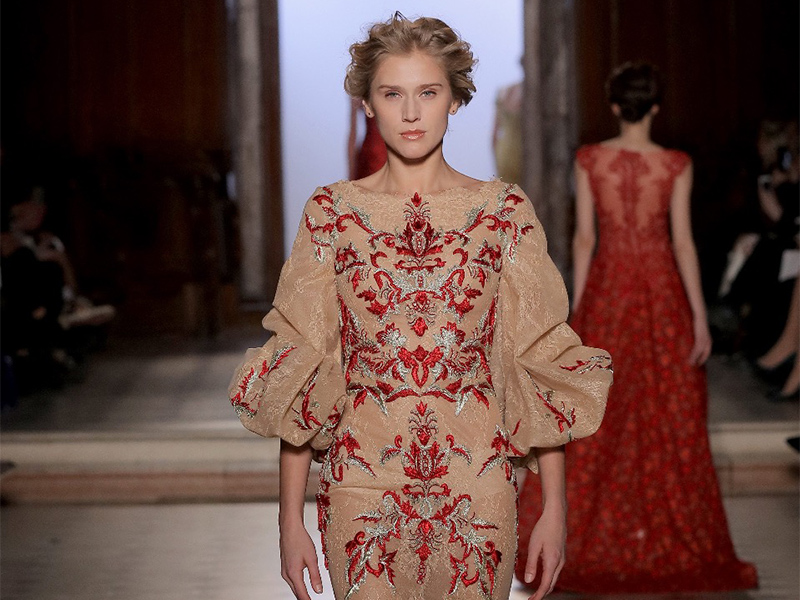 The Spring/Summer collection from Tony Ward is every girl's dream come true. Full of glamorous beading and delicate tulle, this collection has every detail a girl could need to have the dress of her dreams.
The use of color was genius, Tony kept a simple palette with golds, reds, black, blue, pink, and silver. This exquisite color combination allowed for the perfect balance of elegant and bold pieces.
Strategic beading and embroidery on the dresses creates silhouettes that will compliment a variety of body types, with a variety of lengths to allow a dress for every occasion.
The use of texture and a variety of lengths and silhouettes creates a collection that is flirtatious and romantic, creating a look that is straight from a dream.
Tony designed pieces that are timeless and classic, and are sure to be cherished for years to come.