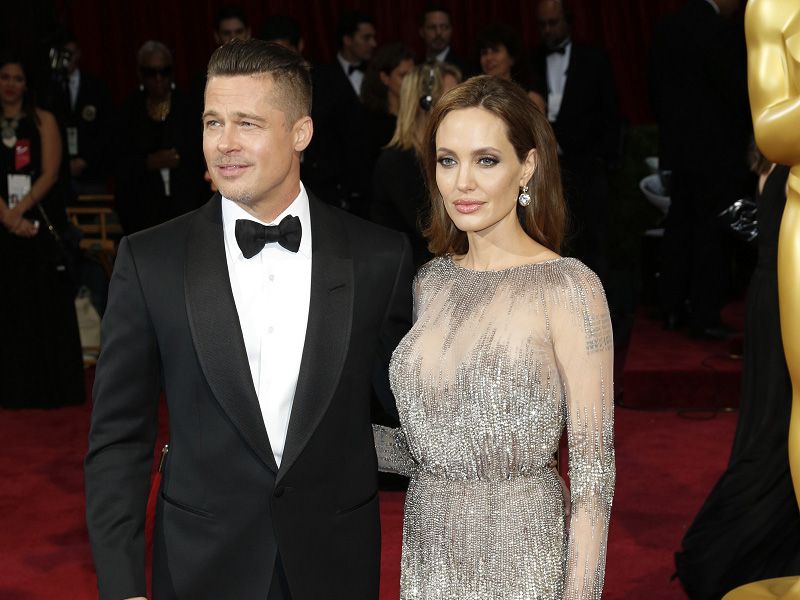 Hollywood stars Brad Pitt and Angelina Jolie are splitting, following Angelina's action of filing divorce papers. According to reports, Angelina wants physical custody of the kids while Brad has vowed to fight for joint custody of the kids, amid claims she said "I can't do this anymore" before filing the papers.
It is alleged that she claims her estranged husband has a substance abuse problem and is prone to anger and that she also accuses him of infidelity.
Brad Pitt and Angelina Jolie married in 2014 after being together for about ten years. According to the couple, it was what their children needed. The marriage seemed to coincide with Angelina's mastectomy. Angelina had a double mastectomy after a lab test had revealed she had a gene that predisposed her to develop breast and ovarian cancers. According to sources close to the couple, Brad was very supportive during this trying period and even suggested they marry soon after as a sign of their lifetime commitment to each other.
Reportedly, after the mastectomy, Angelina's life completely changed. A lady who was once outgoing, exuberant, lover of life and bubbling with energy was now grounded, less mobile and rather reserved. Sources say Brad could indulge his wanderlust alone – something he used to do with his wife, Angelina. Soon, cracks began to show in the couple's marriage. A source close to the couple intimates that what had first attracted Brad Pitt to Angelina Jolie was her liveliness and fun-loving nature. Without it, things started to take a nosedive.
Another cause for the couple's disquiet is allegedly a conflict on how they should parent their kids. While Brad is stricter, Angelina is softer with the kids.
It is also alleged that after their marriage, Angelina made her kids and job with the UN a priority while Brad plowed on with his projects, flew in and out often, and tinkered with the idea of developing their French property.
Confidantes claim that they could see the divorce on the horizon as there were frequent disagreements in the union.
The divorce took Brad Pitt by surprise as he was blindsided and came only to learn of the wife's schemes a day before she actually filed the papers. According to reports, to make matters worse, she is claiming that she wants out because Brad Pitt uses weed, is an alcoholic and has an anger problem. On top of that, she claims Brad is unfaithful. She also wants physical custody of the kids because, according to her, the father will be a bad influence on them.
Brad, on his part, is furious with the way Angelina is pushing things. A source says that he isn't going to get dirty and he's been asking Angelina to handle the process as adults. His concern at the moment is the kids, and he doesn't want them to hear anything dirty about their mother and father. He has expressed worry that the family has become a target of paparazzi. In fact, the media has camped outside their Los Angeles home, and the Los Angeles police department does patrol the area over the media frenzy the impending split has evoked.
This is Angelina's third marriage and Brad's second.