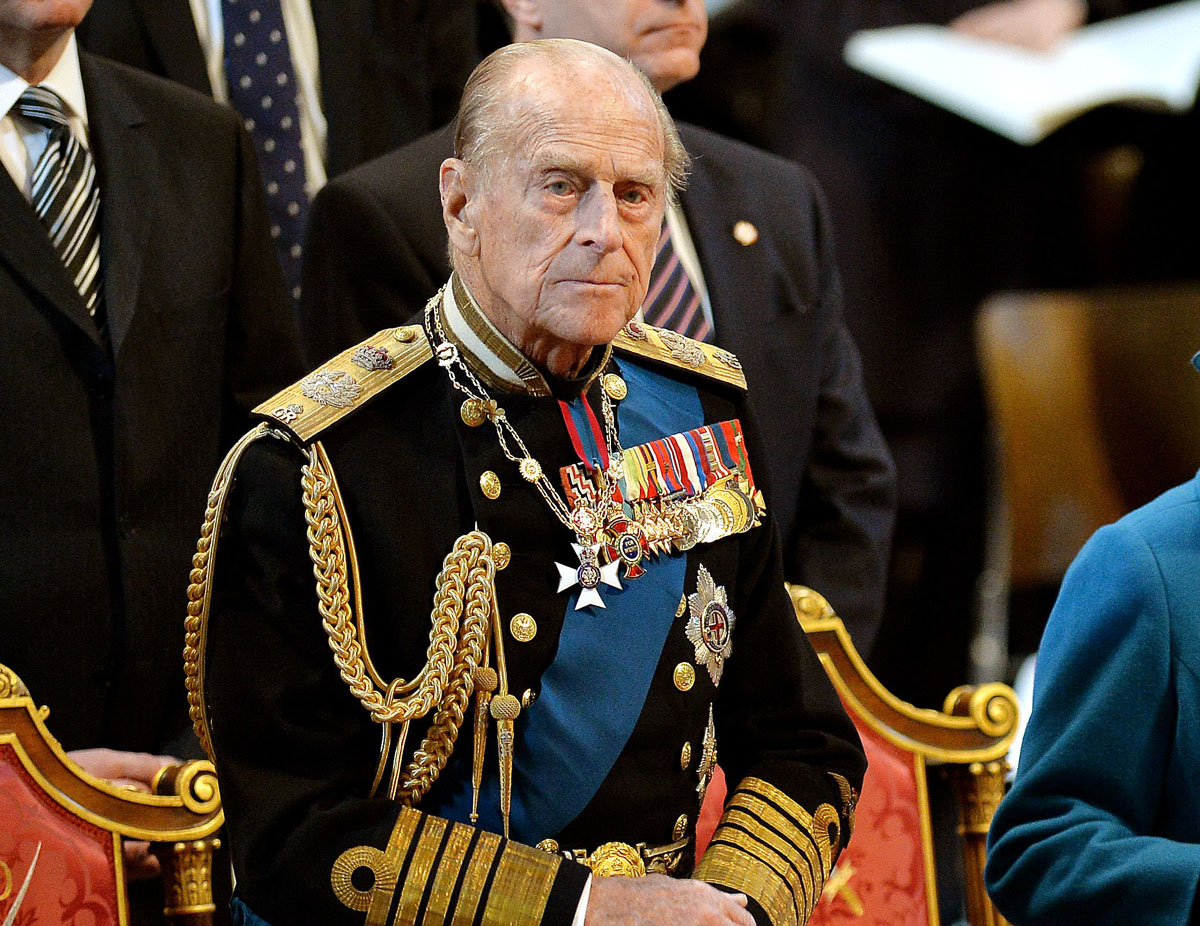 AP Images/John Stillwell, Pool
Prince Philip, Duke of Edinburgh has died aged 99, Buckingham Palace announces.
Just after midday on Friday the 9th of April, a statement issued by the palace spoke of the Queen's "deep sorrow" following the Duke's death at Windsor Castle in the morning. Many pay tribute.
TELEGRAPH: HRH Prince Philip The Duke of Edinburgh 1921 – 2021 #TomorrowsPapersToday pic.twitter.com/yxNj6LopFV

— Neil Henderson (@hendopolis) April 9, 2021
His Royal Highness The Duke of Edinburgh, 1921-2021

The Royal Canadian Air Force sends its deepest condolences to Her Majesty Queen Elizabeth II and members of the Royal Family on the passing of his Royal Highness The Duke of Edinburgh. pic.twitter.com/397ZGnUWYP

— Royal Canadian Air Force (@RCAF_ARC) April 9, 2021
At the request of @JohnTory, all flags at Toronto City Hall, Old City Hall, the Civic Centres, Metro Hall and all City of Toronto facilities, parks and vessels will be flown at half-mast from today to the day of the funeral to mark the passing of HRH The Duke of Edinburgh. pic.twitter.com/LQBGAqubWL

— City of Toronto (@cityoftoronto) April 9, 2021
No doubt a controversial figure, known for his 'gaffes' as much as his service, my experience of meeting him at various charity events was that he was always courteous, curious and intentionally humorous. Nearly 74 yrs of marriage is a quite remarkable stat #dukeofedinburgh pic.twitter.com/RaNTnHGMAK

— Sanjeev Bhaskar💙 (@TVSanjeev) April 9, 2021
MIRROR: Goodbye, my beloved #TomorrowsPapersToday pic.twitter.com/WZogtBdc14

— Neil Henderson (@hendopolis) April 9, 2021
First Sea Lord @AdmTonyRadakin's tribute to HRH The Duke of Edinburgh. pic.twitter.com/0W6wOgBlDW

— Royal Navy (@RoyalNavy) April 9, 2021